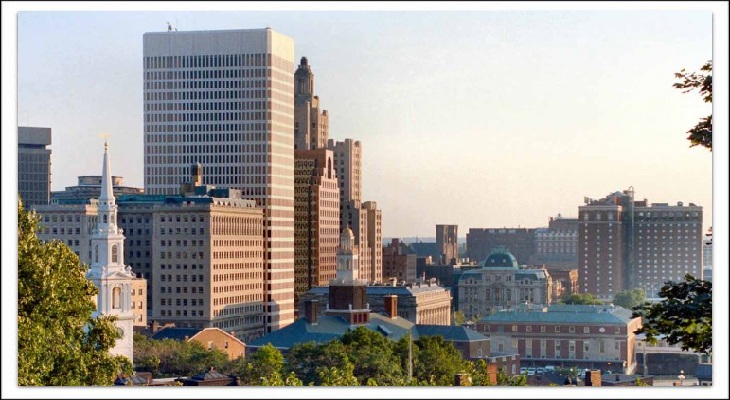 One Financial Plaza
To lifelong Rhode Islanders, this building is often referred to as the Hospital Trust Tower. This is another 1970's high-rise designed with single pane glass to capture passive solar heat gain in cooler months.
It was not uncommon that in the morning, in the cooler months, that the East side of the building would heat up to the point where the need for cooling was required. This in turn would freeze out the tenants on the West side of the building. Not only were there unhappy tenants, the extra stress on the buildings HVAC was increased.
Over the past 44 years we have installed reflective bronze commercial grade films to help combat the imbalances of heat load that taxes the HVAC systems.
This building had a payback from the energy savings after installing window film of under twelve months. In addition to the money saved by installing window film, One Financial Plaza's HVAC system was brought back into balance. Ultimately window film saved the building from the year round constant chaos of being too hot or too cold.
Project size: 130k sq.ft