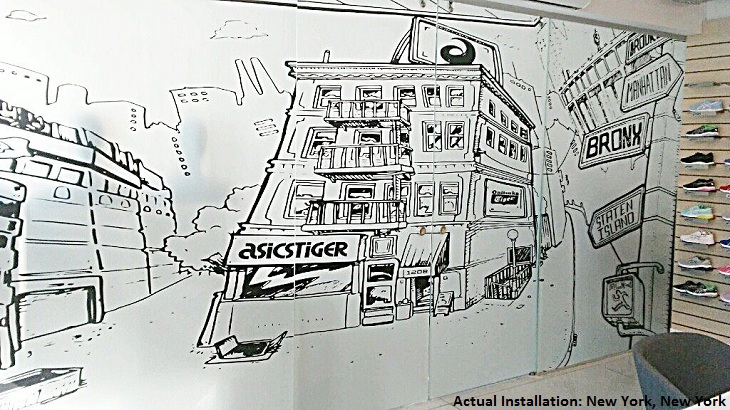 Change the look of your office, retail store, or hotel lobby
Boston, Cambridge, Providence, R.I. and beyond
Turn ordinary commercial and retail glass windows and walls into something spectacular with Custom Printed Window Film from New England Sun Control.
Today, stock printed images, frosted glass finishes, and decorative window film are not the only options to enhance the glass in your business. Use Custom Printed Window Film to let the world know who you are, individualize your office interior glass walls, and boost brand awareness on your retail storefront. Additionally, your business will reap the benefits of UV protection and increased safety when you add a custom printed, protective window film layer to your windows and glass.
Create customized, HD imaging with Window Film.
With our high tech printing partners, New England Sun Control can take any image and apply it to display windows, building frontage, partition glass, and office glass walls. New England Sun Control experienced design and installation teams offer expert custom printed window film services to enhance any Philadelphia, New Jersey, and New York retail and commercial space.
Press Releases
New England Sun Control furnishes and installs the largest selection of decorative and privacy window film products in New England, New York, Philadelphia, and New Jersey
How can we help you?
Contact us at 866.294.8468, Email us at [email protected] or submit a inquiry online.
Thank you for visiting New England Sun Control! We will be happy to provide you additional information or schedule a free consult to help you select the right solution for your window film needs. Please complete the form below for additional assistance.