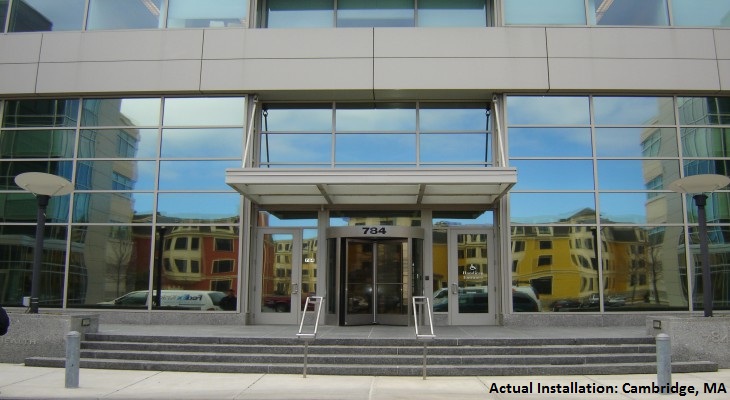 Commercial Window Tinting
Fade Protection, Glare Control, Improved Comfort
Energy Savings are what you get when you install window films on commercial buildings. But they are not the only benefit that you will receive. The number one reason why we install solar control window film on commercial properties is for tenant comfort.  Keeping your employees cool in the summer and warm in the winter is a big challenge for a vast majority of buildings. Because glass is less expensive  than bricks & mortar to use in the construction of  commercial properties now, it allows for more sunlight to enter your building. Window Films will help reduce eyestrain from intense glare and help your HVAC system catch up to the extra heating and cooling demands.
We provide free energy audits to show you how much our products can save you on your energy bills. Most window Films will provide and ROI under five years.
Improving light since 1975
New England Sun Control Boston, MA Providence, RI
How can we help you?
Contact us at 866.294.8468, Email us at [email protected] or submit a inquiry online.
Thank you for visiting New England Sun Control! We will be happy to provide you additional information or schedule a free consult to help you select the right solution for your window film needs. Please complete the form below for additional assistance.