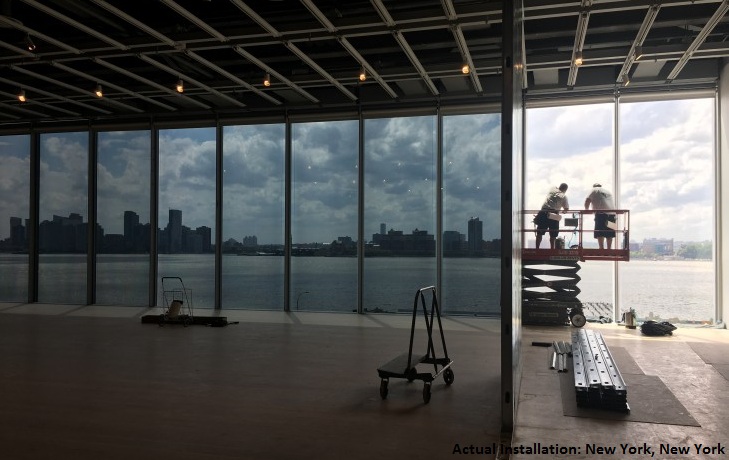 Museum
Window Film for Art Museums, Galleries, and Universities
Protect invaluable objects and collections from damaging Ultraviolet (UV) light, extreme heat, and harmful visible light with Museum-Grade Conservation Window Film.
Direct sunlight, UV rays, heat gain, and humidity are detrimental to the preservation of artwork, artifacts, and other historical objects over time. With the proper Art Conservation Window Film, warping, cracking, and fading can be slowed dramatically.
With a team of museum and conservation experts, New England Sun Control has successfully protected some of the nation's most precious collections. Our industry-leading team of conservation specialists has applied Museum Conservation Window Film at the Historic Mansions of Newport, Rhode Island, the Whitney Museum of American Art in New York City, Harvard University in Cambridge, Massachusetts, Brown University in Providence, Rhode Island, the Please Touch Museum in Philadelphia, Pennsylvania and countless other notable institutions.
Preserve the Experience with Window Film
Boston and Providence
Finding the perfect balance between conservation and expression is an enduring challenge for institutions tasked with displaying works for public consumption. Art Conservation Window Film is a valuable tool in any professional conservation program. Museum-Grade window treatments uphold the aesthetic integrity of historical and modern structures with high-performance, non-reflective properties, maintain the pleasurable atmosphere and high color rendition desired by curatorial staffs, and create a safe environment to exhibit the vast collections found in our country's most notable institutions.
How can we help you?
Contact us at 866.294.8468, Email us at [email protected] or submit a inquiry online.
Thank you for visiting New England Sun Control! We will be happy to provide you additional information or schedule a free consult to help you select the right solution for your window film needs. Please complete the form below for additional assistance.