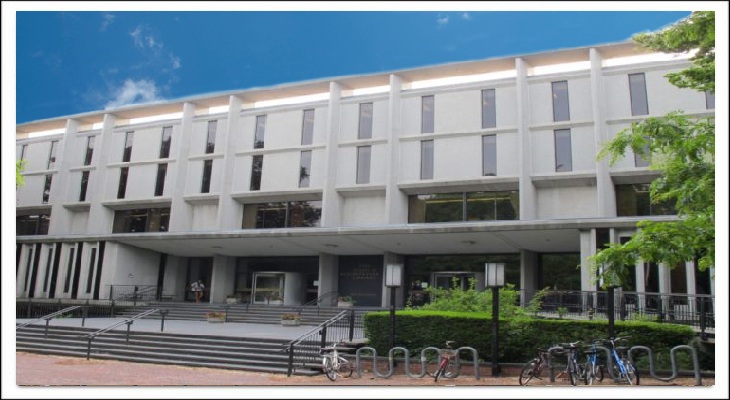 Brown University
Brown University's Library known on campus as the "The Rock", is named after one of Brown's most notable Alumni John D. Rockefeller. The building was constructed in the late 60's and was designed with single pane glass to capture passive solar heat gain from the sun in cooler months. While the concept was great in theory, the increased heat load in summer months proved too much for the cooling system.
We originally applied a bronze 3M Scotchtint Window Film in the 70's to help keep the library cool. We then replaced these films as needed over the years when the film reached its useful life.
In the later 2000's the design community had an initiative to increase the amount of natural day lighting in commercial spaces. The original 3M Dark Reflective film was deemed not suitable by new standards. The Rockefeller Trust selected a virtually clear film that utilized new technology that allowed more natural light which had very high heat rejection qualities.
The building's windows went from allowing only 20% percent of the sun's daylight to enter the space to 70%. The product that was selected was Panorama Hilite series. It utilizes spectrally selective technology. In short, this technology stacks multiple layers of trace amounts of precious metals like gold, silver, titanium. These films are almost non reflective and can selectively block the infra-red heat rays while allowing the natural daylight wave lengths to enter. This resulted in the library being able to stay cool and the students were able to read in natural day light versus artificial fluorescent lighting.
Project size: 15k sq.ft